BilgiLife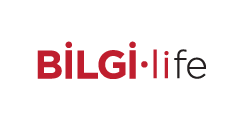 Bilgi.life, is a project created by Human Resources in the frame of "Employee Engagement" which will be updated and enlarged regularly.
With Bilgi.life Project, it is aimed to make employees feel privileged with discounts and advantages provided through corporate contracts.
Bilgi.life project involves all full time employees and BILGI Employee ID card will be enough to benefit from discounts provided. Exceptional situations are stated in the details of discounts.